Parade Info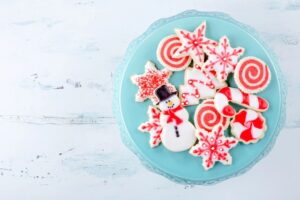 2022 PARADE CANCELLED
The Goleta Holiday Parade is cancelled for 2022 due to rain.
The Parade will return in 2023! More Information below.

Saturday, December 2, 2023
Parade starts at 6:00 pm
Parade Route: Hollister Ave from Orange to Kinman
Deadline for Entry: TBA



To our Parade Entries and our many Community Supporters and Sponsors,
The Goleta Lions Club is an "all-volunteer" service club that has been serving the Goleta Valley for over 8o years. We have spent hundreds of volunteer hours preparing for the 2022 Goleta Holiday Parade.
We all are super happy that we will be finally getting some rain!!!
BUT we are sad to have to change our plans.
Because of the approaching rainstorm, the Goleta Holiday Parade is cancelled for 2022.
For refunds, we offer two possibilities. First, we would retain your entry donation and reserve you a spot in the 2023 Parade on Saturday, December 2, 2023. OR Second, we will refund your donation by check in the mail. Because all our staffing is voluntary, this will occur by Jan. 15th, 2023. We thank you for your patience and understanding.
If you have questions, please notice us by emailing

[email protected]
Volunteer Info
We would like to recognize the following community groups for their support in volunteering at the parade:
Rotary Club of Goleta
Santa Barbara Northside Optimist Club